How to say goodbye to the place where you have spent the last years on a daily basis? Depending on the reason that leads you to leave the company, whether it is a dismissal or a decision on your part, your mood will be very different. Therefore, the way of saying goodbye will also have a tone in accordance with this circumstance. How to write a good goodbye email?
It will be more emotional the better you have had it in this time and colder if this experience has been, in general terms, negative. In any case, and with the thought that you are not going to continue dealing with these people, at least at the work level, it is recommended write a e-mail parting to make an elegant closure of your time at the company. Very important, don't get too long and make sure the content is positive.
Say goodbye to your colleagues
The horizontal relationship established between colleagues helps the farewell tone to be more informal. Some of the elements that can be included is the thanks for having contributed tocreate a warm, supportive and camaraderie environment. It is worth mentioning that there have been times of stress in which, perhaps, you have been able to annoy someone and apologize for it. Nor should there be too much influence on this issue, but it is always welcome to acknowledge mistakes.
It can mention a funny moment in which it has been enjoyed in general such as Christmas parties, a day with extra work activities or moments of afterwork .
It is convenient to explain above the reasons why you are leaving without having to give many details and, finally, leave contact information and the desire to see you in other places.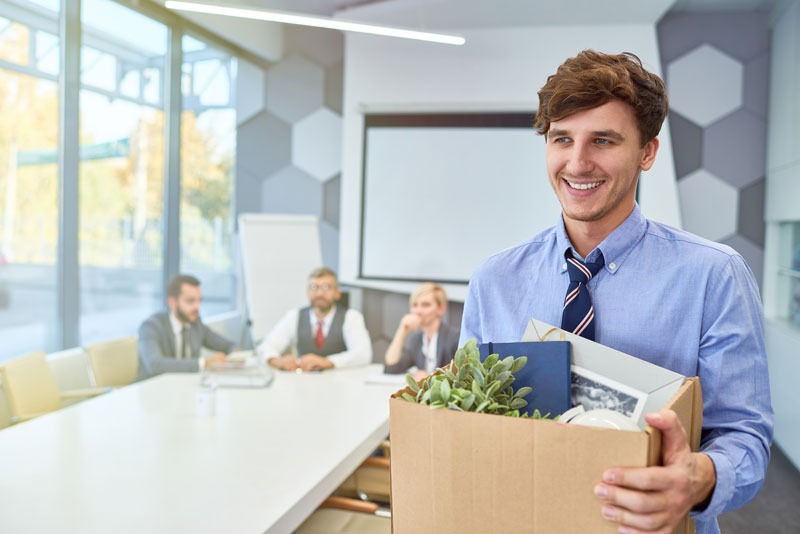 Say goodbye to your boss
Positive things can be drawn from all relationships. That is, in a mail farewell, regardless of whether you had a more or less complicated relationship with your boss, this is not the time to speak with a grudge. If this is what the body asks of you, think that you are not going to work with him or her again, reason enough to ignore tension and reproaches and be impeccable.
Bearing this in mind you can always point out some learning and some characteristic of his leadership that helped you advance. For example: «I thank you for the trust you have placed in me and the support I have received from you to grow professionally.» Recognition of your work and qualities will help to smooth things over and give it a good ending.
The farewell email with suppliers and customers
The email that you write addressed to the suppliers with whom you have had dealings or to your client portfolio it has to be very professional and correct. You can give the reasons for your departure in a very generic way such as "I am undertaking a new adventure" or "my professional career takes me in other directions", without going into more. Be grateful for the facilities to work that you have had with them. How understanding they have been when there have been difficulties (even if it is not entirely true) and leave your contact information in case you are interested in maintaining that link.
In no case do you leave the company from which you are leaving badly no matter how much you consider that your departure is unfair. As we said, resentment has a bad press and, in general, you do not have enough trust with suppliers and customers to give you the necessary credibility to take your side on the reasons for your departure. You will only get your image to be damaged and you will not gain anything in exchange for that type of confession.
Professional life is long and, ultimately, we operate in spheres where there is a high probability of matching each other again. Leaving a good memory facilitates that, if there is a next meeting, the initial attitude is positive.