We are going to help you start the year flipping the resume with new templates. Updating the resume at the beginning of the year is not only about including the experience of the previous year, but is also interesting give a vision more in line with the new needs of the labor market. For some time now the softskills are becoming relevant among the requirements. Technical knowledge must be accompanied by all that expertise that is being acquired during working life, our personal way of doing things.
To give your CV a new look, or start from scratch, we suggest a series of templates to help you organize your information Visually ordered work to favor the reading of the person who selects. In the early stages of the selection processes, more and more, whoever does it is a machine and we have to make it easy for our curriculum to pass that first screen.
I do not know if it happens to you, but the passage of time helps to define learnings more clearly that you incorporated from a certain time. Suddenly, that gaze with the perspective of time is very interesting to guide her towards new professional proposals. Use these templates to get your resume in a good place and help you put your best foot forward. Make sure that all the experience related to the position you are applying for appears and discards the one that does not add any value in relation to the requirements.
It is important that you bear in mind that the information requested by the cv editor is relevant. For example, some templates ask for your birthplace. This information should not go on a cv in Spain. Neither is the marital status. They are irrelevant aspects in the cv that can lead to discrimination. We leave you some tools.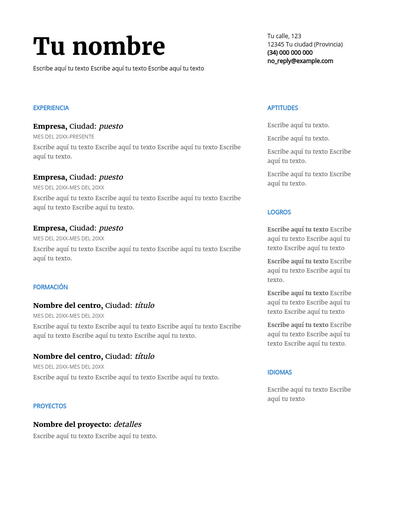 On Google Docs. If you have a Gmail account you can have access to some templates of the most used documents. They stand out for the simplicity in their design, but the relevant information will appear clear. Simply, you will have to overwrite your data on each epigraph that the model proposes to you. The main advantage is that they are all free.
CV Wizard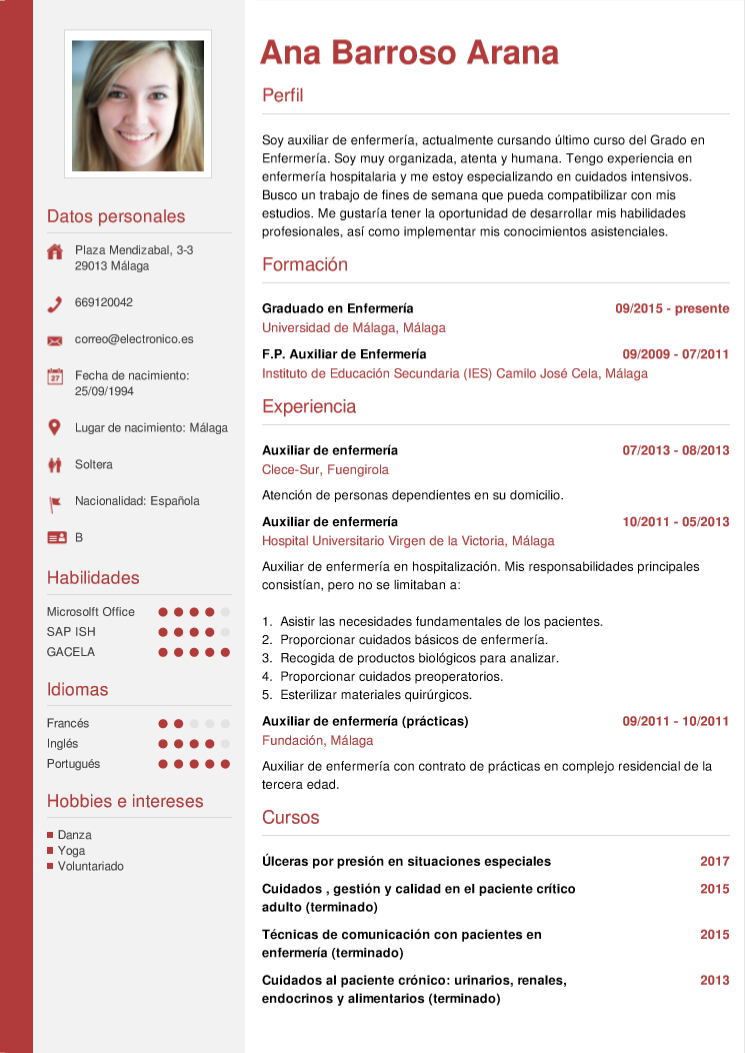 On this page you can build your CV step by step. Are added tips in each section to complete your CV effectively.
Zety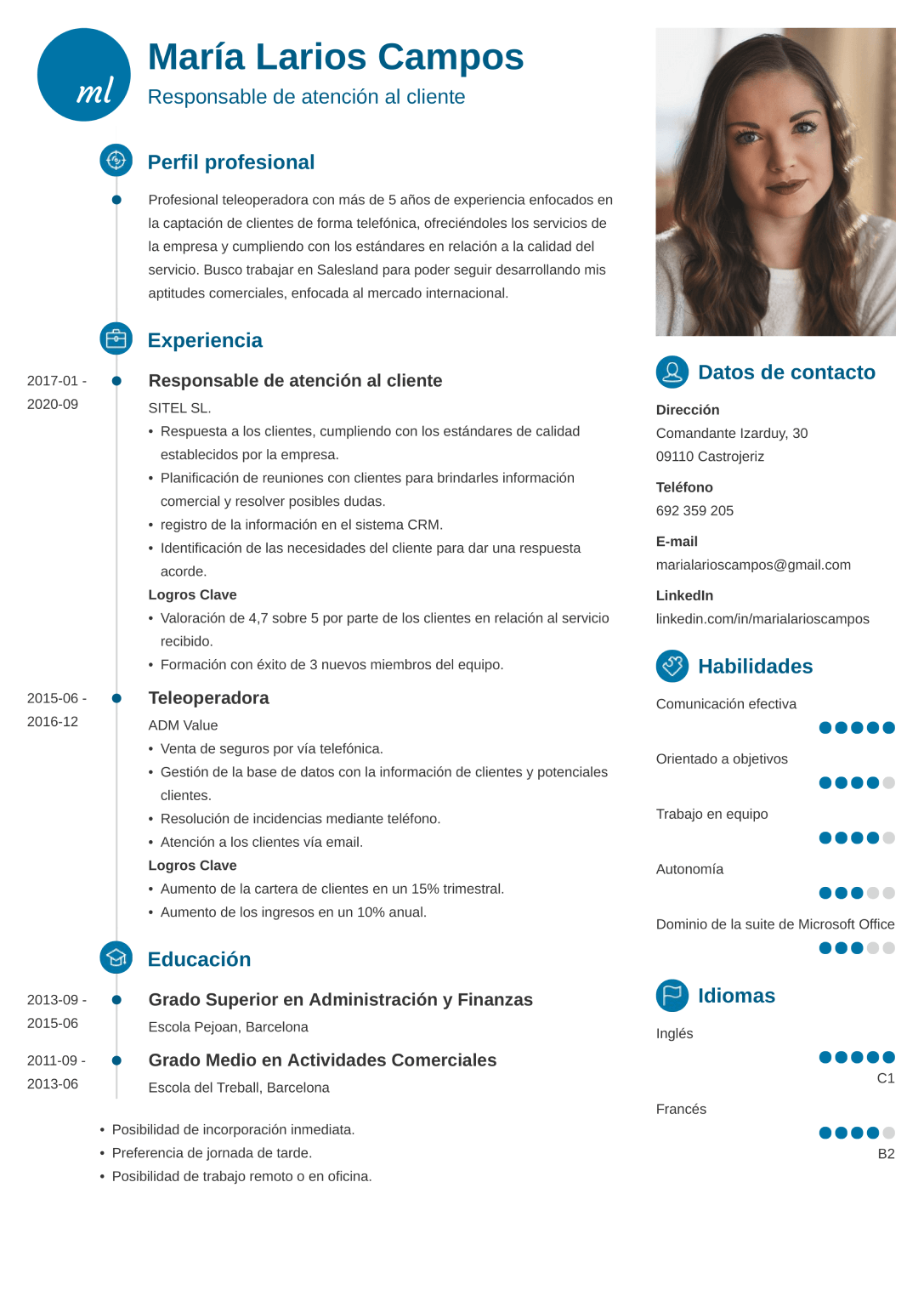 What is remarkable in this application is that they help you to prepare a cv depending on your years of experience. They incorporate examples with different styles.
Canva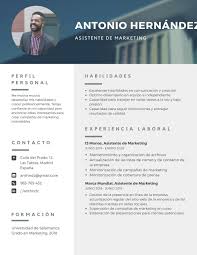 The app you use to make event posters also has templates for you to you can get a colorful cv, which you can even share on your social networks. They have a lot of color and different designs. You have a free premium version for 30 days.
Cvapp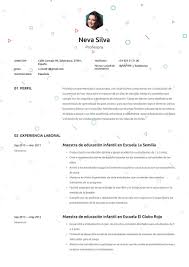 With this application you can get a resume style depending on your profession. You can see many examples of templates with a design oriented to your sector. One of the advantages of these applications is that they provide ideas about types of skills and competencies most in demand in case you don't think of it. With the free version you will get a curriculum in .txt version.
Shutterstock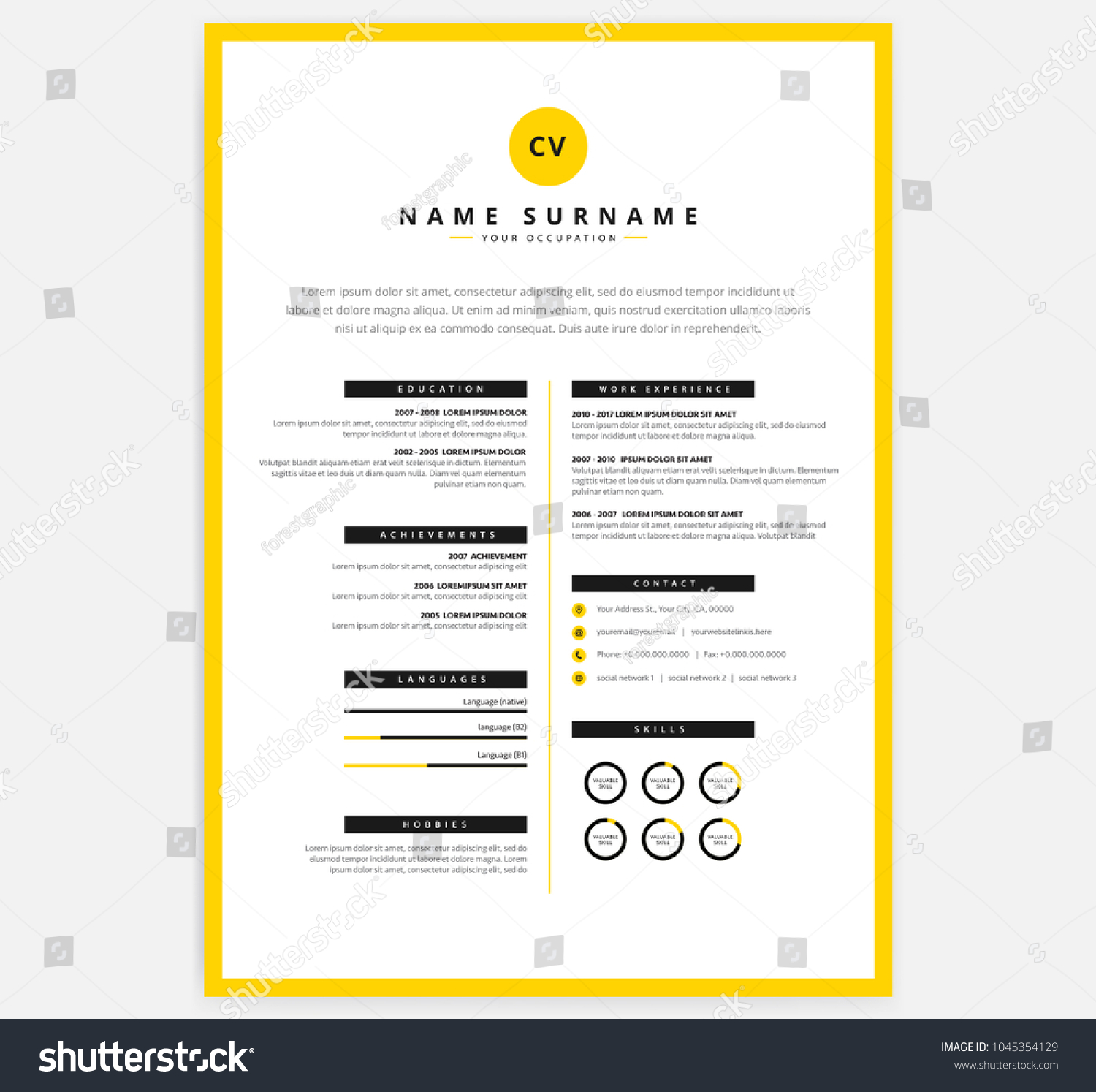 This image bank houses interesting templates with striking designs like the one we leave you here. Appear information in a clean and elegant way, but with a point that stands out. You have a free version.
All these pages in which automatic CV development is offered are interesting because are built taking into account the filters of the Candidate Tracking Systems (ATS).
Once you have decided on one remember to include it in your Infoempleo profile.